Anne-Sophie
Gall
Edmonton
Groupe d'âge - age group: 18-29
Ballet
Partager - Sharing your experience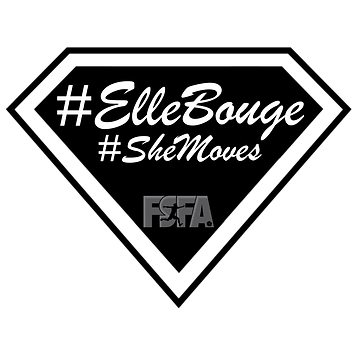 Nommez le/les sports ou activités physiques que vous pratiquez.
Ballet
Pourquoi le sport ou l'activité physique vous intéresse?
Ça fait du bien de bouger et de faire quelque chose pour soi.
Quelle est votre motivation à rester active?
Même s'il y a des soirs où je préférerais rester tranquille à la maison, je me sens toujours mieux et reposée après.
Sachant que le nombre de femmes qui pratiquent un sport au Canada est inférieur à 20 %, qu'aimeriez-vous leur dire pour les encourager à s'y intéresser?
Il ne faut pas remettre à demain ce que l'on peut faire aujourd'hui!
Selon vous, quels sont les trois mots qui décriraient le mieux une vie active?
Satisfaction - Bien-être - Plaisir
Name the sport(s) or physical activities that you practice.
Ballet
Why are you interested in sport or physical activity?
It feels good to move and do something for yourself.
What is your motivation to stay active?
Even if there are nights when I would prefer staying at home doing nothing, I always feel better and rested afterwards.
Considering hat the number of women who play sports in Canada is less than 20%, what would you like to say to encourage them to take an interest?
We must never put off until tomorrow what we can do today!
What three words do you think would best describe an active lifestyle?
Satisfaction - Well-being - Fun