Chantal Roussel-Quimper
& Katherine Quimper
Lac Louise
Groupe d'âge - age group: 30-39
Course - Running / Roller Derby
Partager - Sharing the moment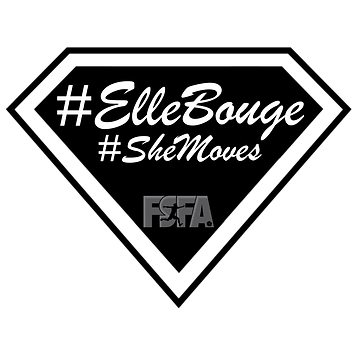 Nommez le/les sports ou activités physiques que vous pratiquez.
Course
Pourquoi le sport ou l'activité physique vous intéresse?
La course m'aide à gérer mon anxiété et mon estime de soi.
Quelle est votre motivation à rester active?
Avoir une bonne santé mentale et me sentir bien dans ma peau. Je suis fière de moi quand j'atteins mes objectifs.
Sachant que le nombre de femmes qui pratiquent un sport au Canada est inférieur à 20 %, qu'aimeriez-vous leur dire pour les encourager à s'y intéresser?
De ne pas s'arrêter aux stéréotypes et aux préjugés face à l'image physique reliée à un sport.
Selon vous, quels sont les trois mots qui décriraient le mieux une vie active?
Motivation – Discipline - Bien-être
Name the sport(s) or physical activities that you practice.
Running
Why are you interested in sport or physical activity?
Running helps me manage my anxiety and my self-esteem.
What is your motivation to stay active?
Having a good mental health and feeling good about myself. I'm proud of myself when I reach my goals.
Considering hat the number of women who play sports in Canada is less than 20%, what would you like to say to encourage them to take an interest?
Don't worry about stereotypes and prejudices regarding body image and sports.
What three words do you think would best describe an active lifestyle?
Motivation - Discipline - Well-being