Catherine
Lavedrine
Groupe d'âge - age group: 60-69
Zumba
Énergie - Energy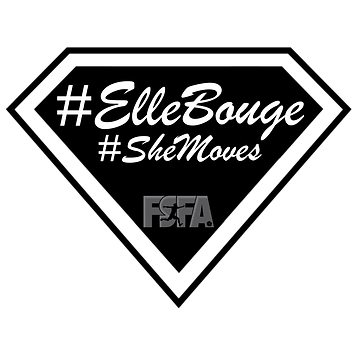 Nommez le/les sports ou activités physiques que vous pratiquez.
Entraînement aérobique en groupe, Zumba®, natation, marche, vélo, musculation
Pourquoi le sport ou l'activité physique vous intéresse?
C'est le meilleur moyen de rester en bonne forme physique, mentale et émotionnelle.
Quelle est votre motivation à rester active?
Bien-être ressenti pendant et après l'effort. Les efforts de la vie de tous les jours paraissent plus faciles à exécuter.
Sachant que le nombre de femmes qui pratiquent un sport au Canada est inférieur à 20 %, qu'aimeriez-vous leur dire pour les encourager à s'y intéresser?
Essayez plusieurs activités pour en trouver une qui vous plaît vraiment. Le plaisir et le bien-être ressentis sont incroyables. De plus, on acquiert de la confiance en soi qu'on n'imaginait pas avoir.
Selon vous, quels sont les trois mots qui décriraient le mieux une vie active?
Sport - Social - Affectif
Name the sport(s) or physical activities that you practice.
Group Fitness Aerobics, Zumba®, swimming, hiking, bike riding, bodybuilding
Why are you interested in sport or physical activity?
It's the best way to stay physically, mentally and emotionally fit.
What is your motivation to stay active?
Well-being felt during and after exercising. The difficulties of everyday life seem lifted.
Considering hat the number of women who play sports in Canada is less than 20%, what would you like to say to encourage them to take an interest?
Try several activities to find one that you really like. The pleasure and well-being that you get from it are incredible. Moreover, you acquire a level of self-confidence that you never thought was possible.
What three words do you think would best describe an active lifestyle?
Sport - Social - Affective