Jessica
French
Sherwood Park
Groupe d'âge - age group: 18-29
Soccer
Impact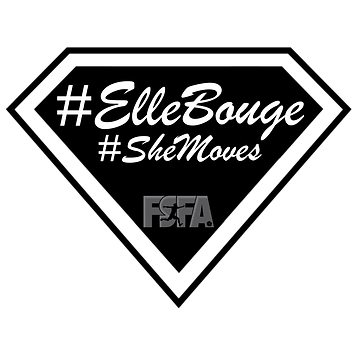 Nommez le/les sports ou activités physiques que vous pratiquez.
Soccer
Pourquoi le sport ou l'activité physique vous intéresse?
J'adore jouer avec une équipe. Elle devient souvent ma deuxième famille.
Quelle est votre motivation à rester active?
Je veux rester active pour pouvoir vivre une vie aussi saine que possible.
Sachant que le nombre de femmes qui pratiquent un sport au Canada est inférieur à 20 %, qu'aimeriez-vous leur dire pour les encourager à s'y intéresser?
On peut arriver à rester actif ou à faire du sport de plusieurs façons et si vous trouvez les bonnes personnes pour le faire avec vous, vous ne le regretterez pas et vous vous amuserez beaucoup.
Selon vous, quels sont les trois mots qui décriraient le mieux une vie active?
Amusant - Force - Santé
Name the sport(s) or physical activities that you practice.
Soccer
Why are you interested in sport or physical activity?
I love playing with a team that often becomes a second family.
What is your motivation to stay active?
I want to stay active and be as healthy as possible.
Considering hat the number of women who play sports in Canada is less than 20%, what would you like to say to encourage them to take an interest?
There are many ways to get active or practice a sport and if you find the right people to do it with, you won't regret it and you'll have fun.
What three words do you think would best describe an active lifestyle?
Fun - Strong - Health