Nathalie
Beaureguard
Edmonton
Groupe d'âge - age group: 40-49
Equitation - Horseback riding
Élégance - Elegance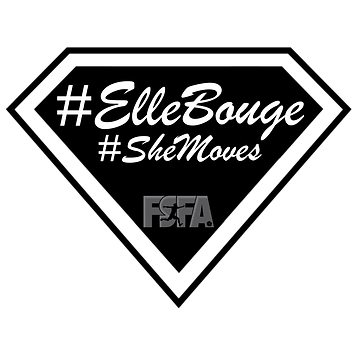 Nommez le/les sports ou activités physiques que vous pratiquez.
Équitation, dressage
Pourquoi le sport ou l'activité physique vous intéresse?
La pratique de mon sport me permet non seulement de faire une activité physique soutenue, mais en plus de développer une complicité avec mon cheval, tout en étant en plein air.
Quelle est votre motivation à rester active?
Ma motivation, c'est mon cheval, en fait. Il y a un certain « contrat » tacite entre ma jument et moi : je la visite 4 fois par semaine, je prends soin d'elle et on se garde en forme mutuellement en progressant toujours un peu plus dans notre discipline.
Sachant que le nombre de femmes qui pratiquent un sport au Canada est inférieur à 20 %, qu'aimeriez-vous leur dire pour les encourager à s'y intéresser?
Le sport qu'on choisit ne doit pas être une corvée. Il faut trouver le ou les sports qu'on aime dans le contexte qui nous plaît. Personnellement, je dois être en plein air et le sport est associé à la complicité que je développe avec mes animaux. Je monte à cheval certes, mais j'ai aussi des chiens avec qui j'ai pu découvrir de magnifiques endroits en faisant de la randonnée pédestre.
Selon vous, quels sont les trois mots qui décriraient le mieux une vie active?
Plein air - Santé - Complicité
Name the sport(s) or physical activities that you practice.
Horseback riding, dressage
Why are you interested in sport or physical activity?
Practicing these sports allows me to do a sustained physical activity, to develop a close relationship with my horse and to be outside.
What is your motivation to stay active?
My horse is my motivation. We have a mutual agreement. I go and see her 4 times a week. I take care of her. Then, we help each other to stay in good shape and get better in our sport.
Considering hat the number of women who play sports in Canada is less than 20%, what would you like to say to encourage them to take an interest?
It shouldn't be a chore to practice a sport. You must find a sport that you like in the settings that you like. Personally, I need to be outside, and sport should be an opportunity to exploit the close relationship that I have with my animals. I also have dogs, and I discovered beautiful places while walking with them.
What three words do you think would best describe an active lifestyle?
Outdoors - Health - Complicity