Manon
Lamarre
Groupe d'âge - age group: 18-29
Hockey
Puissance - Power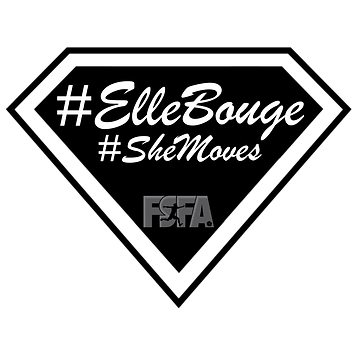 Nommez le/les sports ou activités physiques que vous pratiquez.
Hockey, Ultimate Frisbee, ski de fond, boxe, volleyball, bicyclette
Pourquoi le sport ou l'activité physique vous intéresse?
J'adore le sport depuis un tout jeune âge. Au début, c'était pour suivre mes grands frères. En tant qu'adulte, j'adore encore bouger et je me sens mieux quand je le fais, peu importe si je suis seule en vélo ou si je joue au ultimate frisbee avec un groupe d'ami(e)s.
Quelle est votre motivation à rester active?
Le sport et l'activité physique me permettent de garder ma forme physique et de me sentir bien dans mon corps, mais surtout de me vider la tête et de faire diminuer le stress.
Sachant que le nombre de femmes qui pratiquent un sport au Canada est inférieur à 20 %, qu'aimeriez-vous leur dire pour les encourager à s'y intéresser?
N'ayez pas peur de prendre du temps pour vous-même et surtout ne laissez personne vous décourager. On est toutes des débutantes à un moment ou à un autre!
Selon vous, quels sont les trois mots qui décriraient le mieux une vie active?
Énergie - Santé - Plaisir
Name the sport(s) or physical activities that you practice.
Hockey, Ultimate Frisbee, cross-country skiing, boxing, volleyball, bike riding
Why are you interested in sport or physical activity?
As long as I can remember, I've always loved sports. At first, it was to be with my older brothers. As an adult, I still love to move and I feel better when I do, whether I'm alone biking or playing Ultimate Frisbee with a group of friends.
What is your motivation to stay active?
Sport and physical activity help me stay fit and feel good about my body, as well as clear my mind and reduce stress.
Considering hat the number of women who play sports in Canada is less than 20%, what would you like to say to encourage them to take an interest?
Don't be afraid to take time for yourself and don't let anyone discourage you. We are all beginners at one time or another!
What three words do you think would best describe an active lifestyle?
Energy - Health - Pleasure