Nadia
Nadeau
Groupe d'âge - age group: 18-29
Crossfit
Courage - Let's go!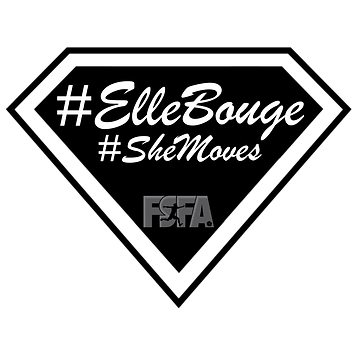 Nommez le/les sports ou activités physiques que vous pratiquez.
Crossfit
Pourquoi le sport ou l'activité physique vous intéresse?
Pour moi, c'est une façon de pousser mes limites et d'accomplir ce que je croyais impossible.
Quelle est votre motivation à rester active?
J'ai la chance d'être en santé et d'être capable de bouger. J'en profite donc à chaque instant où cela est possible.
Sachant que le nombre de femmes qui pratiquent un sport au Canada est inférieur à 20 %, qu'aimeriez-vous leur dire pour les encourager à s'y intéresser?
Simplement trouver un sport, une activité qui vous fait bouger et vous sentir bien. Nous sommes toutes capables d'accomplir l'impossible!
Selon vous, quels sont les trois mots qui décriraient le mieux une vie active?
Bien-être - Dépassement de soi - Accomplissements
Name the sport(s) or physical activities that you practice.
Crossfit
What is your motivation to stay active?
It allows me to push my limits and accomplish what I believed was impossible.
What is your motivation to stay active?
I'm lucky to be healthy and able to move. I enjoy every opportunity life is giving me.
Considering that the number of women who play sports in Canada is less than 20%, what would you like to say to encourage them to take an interest?
Simply find a sport or activity that will make you move and feel good. We are all capable of achieving the impossible!
What three words do you think would best describe an active lifestyle?
Well-being - Exceeding oneself- Achievements