Denise
Anctil
Edmonton
Groupe d'âge - age group: 30-39
La gigue et la danse - Dance
Joie - Joy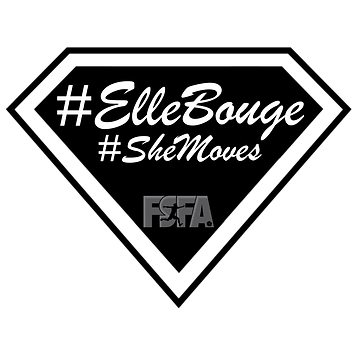 Nommez le/les sports ou activités physiques que vous pratiquez.
La gigue et la danse
Pourquoi le sport ou l'activité physique vous intéresse?
Je danse afin de maintenir une bonne santé cardio-vasculaire et musculaire. Je continue de bouger afin de ne pas devenir statique.
Quelle est votre motivation à rester active?
Mon frère Paul était handicapé et en fauteuil roulant. Alors quand je danse, je me dis que je suis chanceuse d'avoir cette habileté et que je peux profiter de la vie de cette façon.
Sachant que le nombre de femmes qui pratiquent un sport au Canada est inférieur à 20 %, qu'aimeriez-vous leur dire pour les encourager à s'y intéresser?
Je suis attirée par la danse, car j'adore les arts, surtout la musique. Si vous êtes comme moi, peut-être que vous aimeriez danser, car c'est un mariage entre l'art et le sport. Puis, dans mon cas, la danse canadienne-française fait aussi partie de mon héritage, c'est donc motivant au point de vue culturel.
Selon vous, quels sont les trois mots qui décriraient le mieux une vie active?
Répétition - Joie - Sueur
Name the sport(s) or physical activities that you practice.
Dance
Why are you interested in sport or physical activity?
I dance to maintain a good cardiovascular and muscular health. I keep moving so I do not become static.
What is your motivation to stay active?
My brother Paul was disabled and in a wheelchair. So when I dance, I tell myself that I'm lucky to have this skill and that I can enjoy life that way.
Considering hat the number of women who play sports in Canada is less than 20%, what would you like to say to encourage them to take an interest?
I am attracted to dance because I love the arts, especially music. If you're like me, maybe you'd like to dance because it's a marriage between arts and sports. Then, in my case, French-Canadian dance is also part of my heritage, so it's motivating from a cultural point of view as well.
What three words do you think would best describe an active lifestyle?
Repetition - Joy - Sweat