Loubna
Laaouad
Edmonton
Groupe d'âge - age group: 18-29
Natation - Swimming
Émerger - Rising up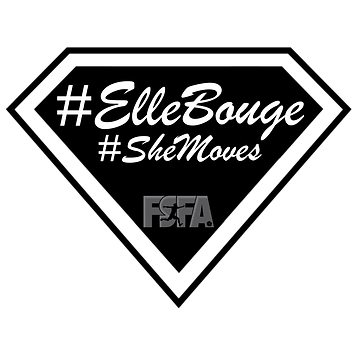 Nommez le/les sports ou activités physiques que vous pratiquez.
Natation
Pourquoi le sport ou l'activité physique vous intéresse?
C'est le moment où je m'évade et où je suis le plus connectée avec mes habiletés physiques et mentales.
Quelle est votre motivation à rester active?
Le sentiment de dépassement et l'énergie dépensée après une bonne séance, c'est ce qui me motive le plus! Donner l'exemple à ma famille et être une famille active, c'est mon but premier.
Sachant que le nombre de femmes qui pratiquent un sport au Canada est inférieur à 20 %, qu'aimeriez-vous leur dire pour les encourager à s'y intéresser?
Ne vous comparez pas! Commencez un pas à la fois avec ce que vous aimez, pas ce qu'on vous montre dans les réseaux sociaux. Donnez-vous des petits défis tous les jours et prenez plaisir à bouger!
Selon vous, quels sont les trois mots qui décriraient le mieux une vie active?
Engagement - Santé - Équilibre
Name the sport(s) or physical activities that you practice.
Swimming
Why are you interested in sport or physical activity?
When I swim, I can escape and be connected with my physical and mental abilities.
What is your motivation to stay active?
The feeling of surpassing myself and the energy spent exercising is what motivates me the most! My fist goal is to set an example for my family and have a family who is active.
Considering that the number of women who play sports in Canada is less than 20%, what would you like to say to encourage them to take an interest?
Don't compare yourself with others! Start one step at a time with what you like, not what you see on social media. Set yourself small challenges daily and enjoy moving!
What three words do you think would best describe an active lifestyle?
Commitment - Health - Balance