Sandrine
Israel
Groupe d'âge - age group: 50-59
Faire du vélo - bike riding
Ténacité - Tenacity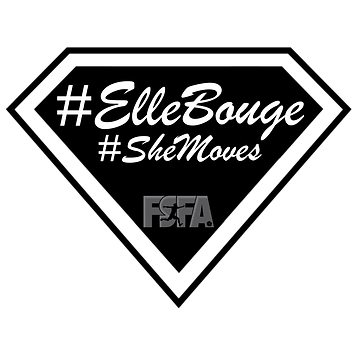 Nommez le/les sports ou activités physiques que vous pratiquez.
Danser, faire du vélo, natation et faire du patin à roues alignées.
Pourquoi le sport ou l'activité physique vous intéresse?
C'est agréable, bon pour le cardio et cela me garde en forme.
Quelle est votre motivation à rester active?
Je fais ce que j'aime le plus, juste pour rester active et m'amuser et ça me permet de rester en forme.
Sachant que le nombre de femmes qui pratiquent un sport au Canada est inférieur à 20 %, qu'aimeriez-vous leur dire pour les encourager à s'y intéresser?
Choisissez une activité que vous aimez, commencez-la avec vos enfants ou un ami et amusez-vous. Votre récompense sera le bien-être que vous ressentirez et d'être en forme.
Selon vous, quels sont les trois mots qui décriraient le mieux une vie active?
Santé - Amusant - Enrichissant
Name the sport(s) or physical activities that you practice.
Dancing, swimming, rollerblading, bike riding
Why are you interested in sport or physical activity?
It's fun, it's good for my cardio and it keeps me in shape.
What is your motivation to stay active?
I do what I love the most, just to keep active and have fun, which also keeps me in shape.
Considering hat the number of women who play sports in Canada is less than 20%, what would you like to say to encourage them to take an interest?
Choose an activity that you like, start doing it with your kids or a friend, and have fun. The reward is that you will feel good and you will be in shape.
What three words do you think would best describe an active lifestyle?
Healthy - Enjoyable - Rewarding